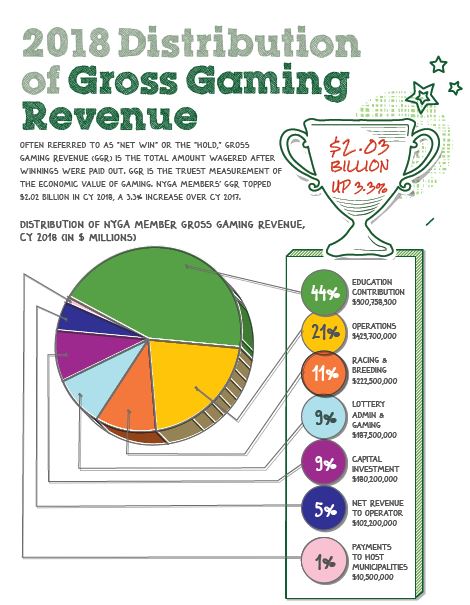 The Distribution of Gross Gaming Revenue
is a true measurement of the economic
value of gaming.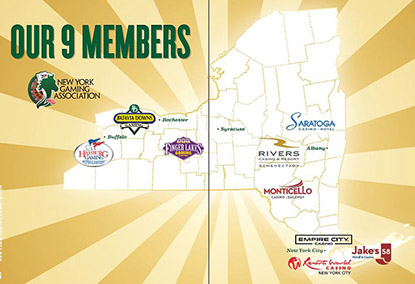 Formed in 2011, the New York Gaming
Association is comprised of nine gaming facilities.
10/13/23 FARMINGTON, N.Y. – A field of seven 2-year-old New York-breds representing some of the top stables in the country are set to face off in the 61st running of the $161,547 New York Breeders' Futurity on Monday at Finger Lakes Gaming & Racetrack (FLGR)....
read more